Welcome to all fur love mobile cat grooming, because we love our cats, they are all done inside your home for a safe and stress free environment. No drugs are used on our cats.
Cat Grooming and Clipping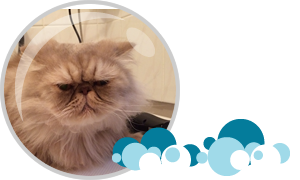 You can choose from a range of hair cuts from a long hair clip to a shave. Our lion clip is a cute hair cut especially if your cat is all matted it's a bit of styling fun… We offer a full cat grooming clip and a part clip. Belly clip is a great way to keep your long hair cat cooler and matt free over the summer. We also offer a longer version for winter. Do you have a long hair cat that makes a mess going to the toilets??? Our bottom clip will solve that!
Bathing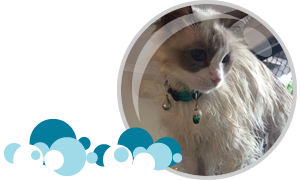 We use only the best products for your cat. We use a rinse free shampoo for the scaredy cats new to bathing to get them in and out of the bath without all the fuss. We have suitable shampoos for those oily, dry, matted and double coated cats.  For those cats that don't do well with water we have specially formulated dry shampoos which attract oil and dirt to the powder for a quick fuss free bath.
Cat Grooming Flea and Tick Protection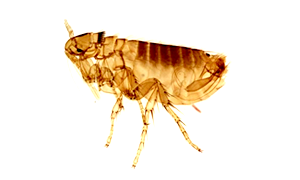 We can help you with your bitey annoying flea and tick problems with a super concentrated natural, environmentally friendly flea and tick rinse in a warm bath. We also offer a Flea and Tick Spray Treatment which will keep all fleas and ticks at bay for three weeks - see our Extras for prices. You can also get expert advice on how to rid fleas from your home and pets from our staff.
Cat Nail Capping (Soft Paws)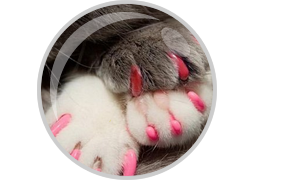 Also known as soft paws, A fun, safe and pain free way to prevent your cat from shredding your furniture by sharpening and scratching there claws. Our nail caps come in a number of fun colours, both glittered and plain. We carefully trim your cats nails to attach your cats nail caps, these are glued on with a pet safe glue. Nail caps grow out naturally with your cats nails much like acrylic nails on humans. Nail caps last any where between 4-12 weeks. For the first time cats we wait around and watch there behavior with the nail caps to assure they are not going to pull them off, surprisingly most cats leave them alone. We only recommend nail capping on indoor cats, cats whom go outside need sharp nails to get out the way of predators, therefore we don't recommend capping their nails. As cats do not sharpen their back nails on your furniture they is no need to cap their back nails. A nail capping set only includes there front nails being done.
Cat grooming terms and conditions
Our hair cut services are based on the cut only. Other services included in the package are complimentary and will be carried out if your cat is still coping ok. This is to protect the stress levels in your cat as well as to protect our groomers from getting injured and to prevent a bad experience. We recommend temporary regular grooming to train your cat with grooming. We have much success with this training and our groomer can discuss this matter on site.
Our cats are groomed only in your home. All we require is a fixed bench at waist height to work on and access to power and warm water (i.e. kitchen bench, washing machine, sturdy table). We will disinfect the benches after the job.
Please be patient with our staff, we can get many delays with cranky biting, scratching scared cats. We love your cats so we take our time. Our arrival time is always between the hour. Eg, arrival between 1-2pm. If we are delayed after this time frame we will text you asap to keep you updated.
We ask that the owner of the pet be there to give clipping style instructions for the pet. If you are having someone else stay we will consult with them and will not be liable if you do not like the style.
Other cat grooming important information
We ask that cats are kept inside the home until your appointment as we will still charge the call out fee of $45 if your cat has wondered off.
Our cat grooming routine is coat clipping, bathing if they are still well behaved, towel drying, coat conditioning spray, and nail clipping. If you require a blow dry it is $10 extra. Blow drying is only done on well behaved cats for the safety of the pet and our groomer. Bathing is complementary with all coat clipping.
All cats coats must be dry for coat clipping, if your cats coat is excessively oily/dirty it will need a quick bath the day before your clipping appointment.
We do require you to provide parking on the premises for our groomers.
When there is a flea problem and ring worm
All fur love mobile pet care is proud to have high disinfecting standards for the prevention of disease.
We provide our own bath and towels except for in cases where there is a flea problem, than we ask you to provide your own towels. In cases where ring worm is present, we can help with a bathing routine but cannot provide our bath/towels or coat clipping as ring worm is highly contagious. We suggest using your laundry sink. Our staff can advise on the best way to get rid of ringworm.
Let us do our job - Safety
We ask that you leave our qualified cat groomer to the job and not get involved. You may get scratched or bitten, if your cat is uncontrollable don't take it personally. If your cat is well behaved but just scared or wriggly, we will ask you to help hold kitty up and distract them from the clippers with tickles and scratches under the chin, this works a treat to getting the grooming done fast. Regular monthly grooming is recommended to train your cat with grooming.
If we are unable to finish because of bad behaviour you will still be charged the booking fee of $45. Please understand cats unlike dogs as once lost their patience they cannot be talked around to be calm. For the safety of the cat and our groomer we recommend rebooking in a week to train the cat.
Payment
We accept EFT, Master Card and VISA. Cash is also welcomed, payable at the end of service.
Cancelations and bookings
Please allow 24 hours notices for any cancelations, if you forget about your appointment we have to charge a $25 fee to cover expenses.