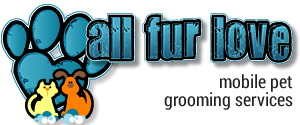 Dog Grooming
Welcome to all fur love mobile pet care, our company specialises in dog clipping and grooming so you can be sure your dog is in the very best of hands. Our dog groomers arrived in a fully enclosed trailed equipped with the latest grooming products.
Clipping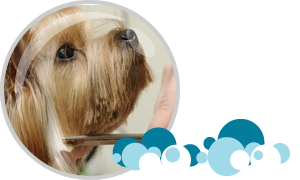 Our qualified staff will go through any hair cut style you wish for your dog from head to tail. We offer many different styles to choose from in our gallery or you can find a style yourself.
Bathing and grooming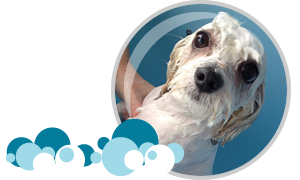 All fur love mobile pet care use only the best quality shampoos, conditions and skin care products. Our products are custom made with no nasty soaps or sulfurs which are the main cause of skin problems in dogs. We use warm water all year round for a better hydrobath. We offer a flea and tick shampoo and rinse to help rid those nasty little bities. Our high pressure deluxe hydrobath will not only give your dog a premium hydrobath but blasts out any dead hair to keep the coat from matting up. All Fur Love mobile pet care pride ourselves with a quality bath and groom our service includes a full brush out to remove dead hair, a nail clipping, warm water hydrobath, towel dry, and a high velocity blow dry to blast out dead hair and dry your dogs coat. We always finish our dogs off with a coat conditioning spray and a treat of there choice (and a quick high velocity blow dry)! Our Deluxe bath and groom includes a 10 min blow dry for those wanting a fuller blow dry. You can also purchase extra blow drying for those full coated dogs which take a lot longer to blow dry at $10 per 10 mins...
Strip and Groom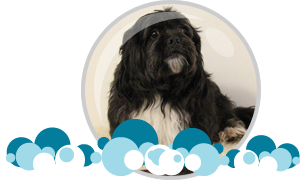 All Fur Love mobile pet care offer a strip and groom service. For those dogs which prefer to keep there coat length but would like to thin it out then a strip and groom is for you. A strip and groom will remove all excess and dead hair from the coat, leaving the coat smoother, thinner and matt free. A strip and groom is done with a high quality steel brush with a blade like end to drag out the undercoat and thin the coat out. A strip and groom service is finished with our bath and groom leaving our dogs smelling and looking great. A regular trim and tidy will keep the messy areas clean and tidy in between full clips. We recommend a full clip every 6-8 weeks to keep the style and prevent matts and a trim and tidy every four weeks.
Worming and Flea Control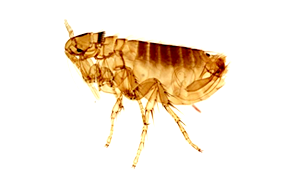 We use only the very best product recommended by vets for our worming and flea control. We keep a record of when your dog or cat is due if you're on our regulars list. There is no need to remember when your dog or cat is due for worming or flea control anymore. Let us take care of that for you at no extra charge.
Skin Treatments
For those sensitive dogs or cats we have a large range of shampoos and conditioners to meet there needs if this is a concern please ask us, We are more than happy to take the time to go through our products. We also use a number of vet line treatments to treat skin conditions.
Qualified Nutritional Advice
We can help you decide what brand of pet food is best for your cat or dog with our qualified advice. Diets can be one of the main causes of skin problems in our pets.
Shampoo and Conditioner
We custom make and sell our own shampoos and conditioners which are soap and sulfur free for those sensitive skins, Our shampoos are a vet quality product leaving your pets coat shinny and smelling great! We offer a beautiful custom conditioner to bring the shine out in your cat or dogs coat leaving them feeling silky and soft.
Worming, Flea and Tick Products
We offer a number of worming, flea and tick treatments, these products are for sale during your grooming appointment. If you have concerns with worms, fleas or ticks our qualified staff will advise you the best way to protect your pets. We keep administration records of these products and remind you when your pet is due next when you are on our regular grooming list. Please note ticks are a problem all year round in Queensland and are particularly bad from August till May, we love your dogs and cats too, so please don't take the risk....
Dog grooming terms and conditions
Apon booking and paying your booking deposit you are agreeing to our Ts&Cs.
What you need to do
We will need access to direct power in the wall and and out door tap with a fitting on. We ask that you remove all coats and collars prior to the service and then relax and let us do the rest. Could we please ask you have a hose fitting on your outdoor tap. You can also purchase a quality tap fitting from us at $5 ea.
Arrival time is always within the hour Eg, arrival between 9-10am, sometimes we are held up with dogs that are matted when booked in as not matted, this causes delays for us but we will always send a text message.
Please allow an hour beyond our appointment time as we work with animals and deal with traffic as well as weather conditions which may cause delays. If it is raining we reserve the right to rebook your appointment for safety reasons.
We ask that the owner of the pet be there to give clipping style instructions for the pet. If you are having someone else stay we will consult with them and will not be liable if you do not like the style. All dogs must be completely dry for coat clipping as the clippers do not work on a wet coat. Because we clip first your dogs coat needs to be reasonably clean, if your dog is very oily or dirty we require you give them a quick bath at least the day before the appointment. We finish with bathing to remove all the excess hair.
How we work
We will arrive with a fully equip grooming trailer. We set up on the flattest spot possible. Once we have set up power, water and the grooming equipment we will retrieve your dog with our safety collars. We only use our leads and collars as they are the correct length for our tie down facilities to ensure the full safety of your dog whilst we are grooming. We ask that you leave us to the job, once we have gone through clipping styles and your choice of shampoos we prefer to work alone with no distractions, as we work with sharp instruments having a distraction for the dog can be very dangerous especially when we are scissoring the face. We ask that no children are allowed near the trailer but we understand that kids get excited about watching their dog being groomed so we allow the kiddies and owners to be a part of the grooming process at safe times.
We allow 10min for a blow dry. An addition fee may apply to breeds that may take longer eg. Keeshounds, Husky, Malamute, etc. Extra blow drying can be purchased for $10 for $10 minutes.
Payment
We we accept EFT, Master Card and VISA. Cash is also welcomed, payable at the end of service.
Cancelations and bookings
Apon booking we require a $30 booking deposit, once our groomer has checked your location fits our run on the day they will confirm your appointment via sms and send through booking deposit details. Deposit needs to be paid within 24hrs to prevent cancelation.
Please allow 72 hours notices for any cancelations, if you forget about your appointment we have to charge a $30 fee to cover expenses.
Prices
Hydrobath and Groom
Shampoo and Conditioner
Nail clipping
Coat brushing
Towel dry and Cologne
FREE BISCUIT
Deluxe Hydrobath and Groom
Shampoo and Conditioner
Nail clipping
Coat brushing
10 min Blow dry
Cologne
FREE BISCUIT
Conditions apply, see below †
Medicated Bath and groom
Medicated shampoo and condition

Treatment cream/ointment

Nail clipping
Coat brushing
Towel dry
Leave in conditioner
Cologne
FREE BISCUIT
$50
Trim and tidy Dogs
Shampoo and conditioner
Nail clipping
Coat brushing
Dry off and cologne
Face, feet, bottom clip
FREE BISCUIT
Clip and Groom
Shampoo and Conditioner
Nail clipping
Coat brushing
Dry off and Cologne
Professional clip of your choice
FREE BISCUIT
Strip and Groom
Shampoo and Conditioner
Nail clipping and brushing
Dry off and Cologne
Full coat strip out
FREE BISCUIT
If you are unsure about our prices or which service to choose please SMS us on
We are more than happy to help.
Extras charges
Extra blow dry $10.00 / 10 mins
Fidos flea and tick rinse $5.00
Matt removal $10.00 - $40.00
Teeth brushing $15.00
Naughty behaviour $10.00-$20.00
Nail caps $50
See our products page for more details
Call now on 0422 422 404 to book your appointment